Ryanair is Europe's biggest airline, connecting 129m customers to over 205 destinations every year. The brand is known for their low-fare flights, making it a first choice for travellers wanting a great deal.
Before working with Coras, Ryanair already had a strong ancillary product offering, covering hotel rooms and car hire. Ryanair knew their customers would appreciate the convenience of searching and purchasing event and attraction tickets at the same time as booking a flight, and Coras was a great solution for the brand.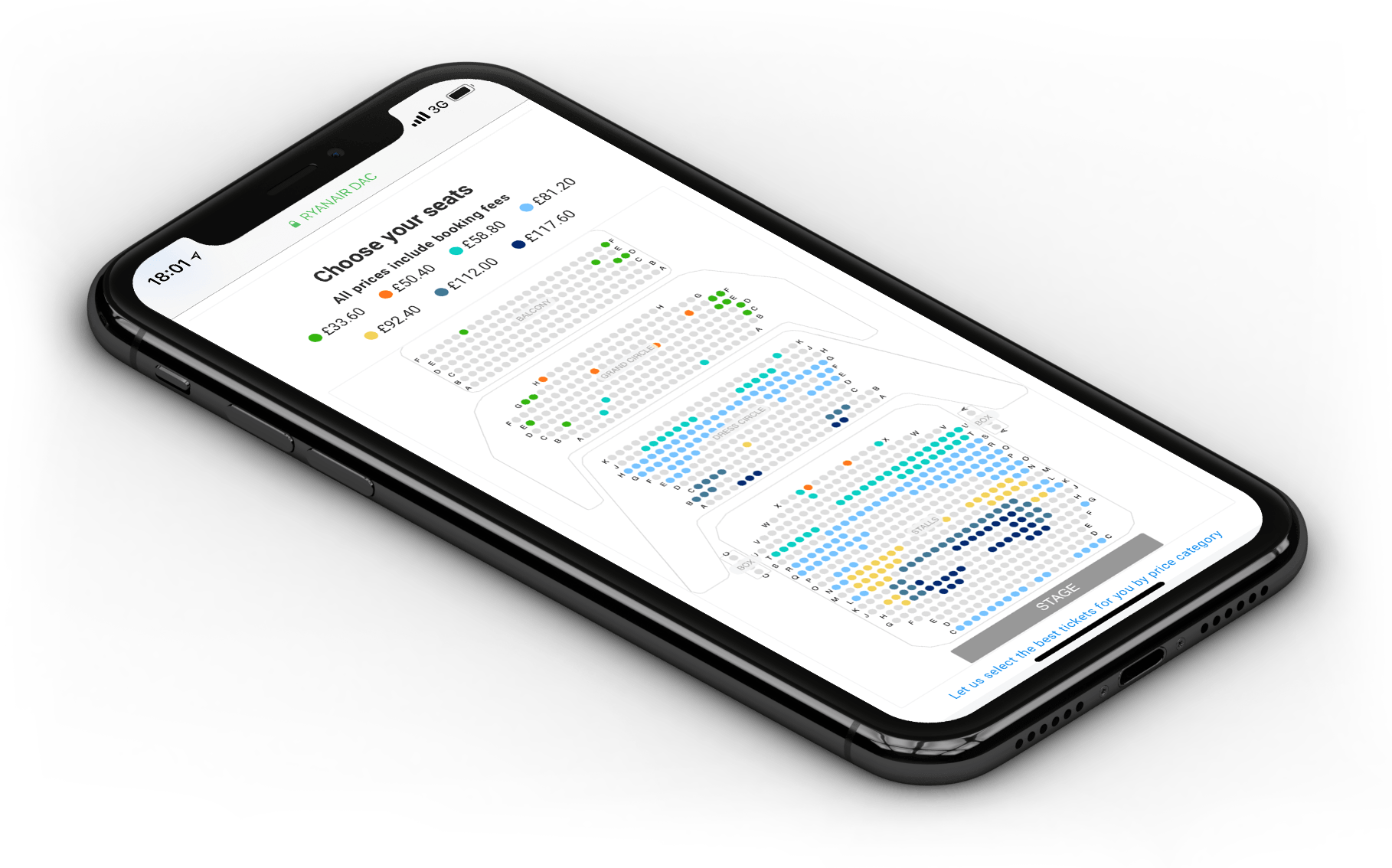 In early talks with Ryanair, we were briefed on what the airline needed from a ticketing product:
A friction-free user interface with the same look and feel as ryanair.com and mirrored the way their other ancillary products were presented.
Ticketing content that was relevant to Ryanair's biggest markets, with multiple languages and currency options.
Flexible, low-fee pricing, with the option to waive booking fees for exclusive offers.
The world's tickets, through one API.
After Ryanair integrated with Coras' unified API, we developed an iframe that worked seamlessly within ryanair.com. The iframe presents customers with compelling ticket content, tailored to the dates and location of their trip.
Ryanair Tickets was launched with UK destinations, so we facilitated content for the best West End shows, in-demand live music, and sporting events in this market.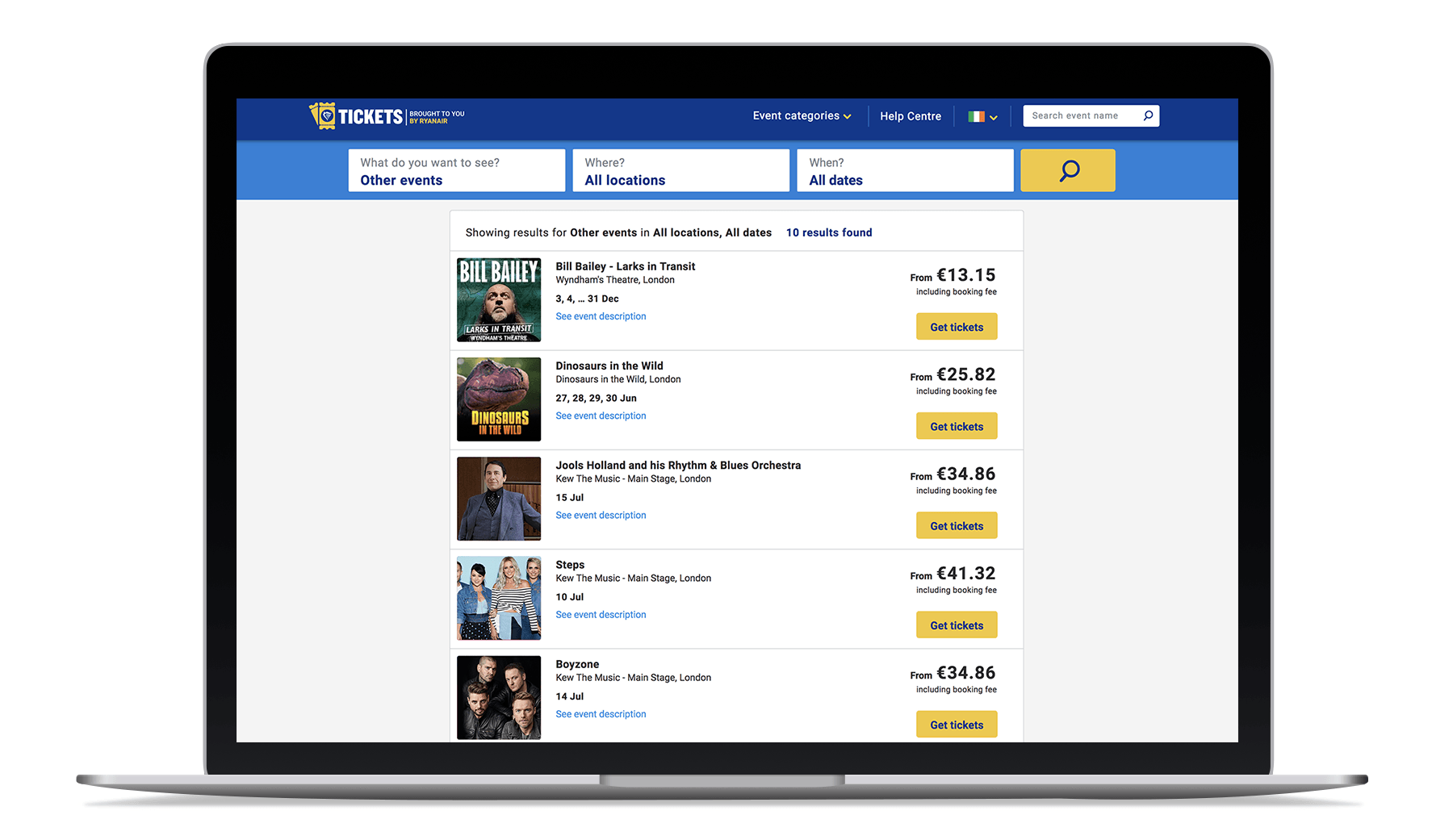 Additionally, we built a stand-alone microsite for Ryanair Tickets, accessible to anyone, even if they haven't booked a flight through the airline.
As a brand synonymous with value, Ryanair benefited from Coras' pricing features that allowed ticket booking fees to be adjusted or temporarily removed for promotions, as well as multiple currency and language options.